Deneen Grant, SPHR / Leadership Strategist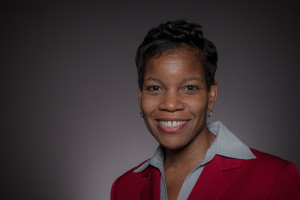 Deneen Grant has witnessed firsthand the impact leadership has on business outcomes. Her experience and observations motivated her to develop a solution that marries leadership strategy with business strategy. Progressive Leadership Group was created to help CEOs and senior executives develop the leadership teams and culture that drive growth and long-term success.
Deneen is on a mission to equip companies, so they'll have the right leaders, with the right skills, in the right roles. These leaders are able to create and maintain a mission-driven and high performance culture. Deneen knows how much culture drives business performance, so she works with clients to create alignment around the company's mission, vision, values and strategic goals.
Deneen has an extensive background, with close to 20 years of HR business partnership, leadership development, and organizational effectiveness experience. She has held key roles with Wells Fargo Bank, KeyBank, Kitsap Bank, Russell Investments, and Meracord. Her work in these companies was heavily focused on organizational effectiveness, leadership development, and organizational design.
Deneen is a certified John Maxwell coach, teacher, trainer, and speaker. She has training in Organizational & Relationship Systems Coaching, Problem Solving through Action Learning, and Management/Leadership Styles.
Deneen holds certifications through the Human Resource Certification Institute as a Senior Professional in HR (SPHR), and The Society for Human Resource Management as a Senior Certified Professional (SHRM-SCP).
Deneen and the team at Progressive Leadership Group want to see your business succeed, and they know the key to long-term success is effective leadership.
They've helped clients in the financial services, avionics, healthcare, recreation services, machine manufacturing, and transportation industries – and they can help you too!
What We Believe:
"The ongoing success of your company depends on the leadership team. Because we understand this, we're committed to helping companies create the leadership and culture that drives business results. We're committed to creating workplaces where leaders contribute to the company's success, the leader's success, and the success of their employees.
When leaders are effective, and leadership teams collaborate, the company becomes a place where employees are thrilled to come to work everyday. Everyone is energized by a shared purpose, and every person understands how their contribution helps the company succeed."